SHOUT! New ClickMobile App for Social Knowledge Collaboration Inside Organizations
May 31, 2013
ClickSoftware
0 Comments
Mobile technology has only scratched the surface of its potential to propel communications. Our latest mobile app – SHOUT! for ClickMobile –introduces a cool new way to network and collaborate with co-workers.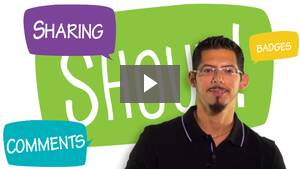 SHOUT! creates a strong social environment through live discussions—where knowledge is shared and stored around an activity or business procedure. Users can add comments, share knowledge, exchange professional information, all in the context of their current activity.
By enabling communication within context, SHOUT! reduces the load of other communications that staff and management traditionally use—such as emails, text, and phone calls.
The Need for an Open, Unstructured System which will Serve Employees
Mobile apps increase our productivity and save a lot of our time. They are designed to follow the structured workflows as defined by the business. This makes sense until something in the systematic workflow breaks. When it does, it's often impossible to continue with the "structured" path and you end up using other applications such as notes, personal to-do lists, or sharing information and action items via emails and phone calls in order to cover the gaps and find a better fit for our constantly changing, non-structured needs.
Although using emails and picking up the phone every once in a while is not a bad thing, these means of communications will often result in broken threads of information and lost data. The uniqueness of SHOUT! is that it combines unstructured social aspects borrowed from the consumer world, along with structured, efficient business workflows.
Knowledge Collaboration with a Social Touch
SHOUT! is now available in the ClickAppStore and can be embedded within any business procedure, form or object used in ClickMobile. It's like an octopus with an unlimited number of arms, connecting conversations and context. It's like that extra column for "comments" in an action item table that ends up being the most important information in the document.
SHOUT! is designed with a social flavor to make it easier for employees to read and interact with each other. You can set up SHOUT! to be a rewards-based system where active employees can get recognition points and special logos. It makes it fun for everyone, and as we all know, happy employees are more productive employees.
SHOUT! can do all this for your organization.
SHOUT! makes things different. So what are you waiting for? Stop sending long emails – just SHOUT!
SHOUT! is now available to all ClickMobile users as part of the collaboration pack in the ClickAppStore.